Kyle Tobin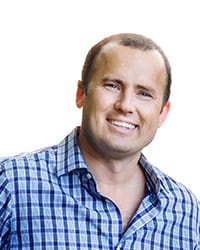 Kyle Tobin
President & Chief Environmental Officer
Why I love lawns: Lawns are mini-forests of millions of plants that punch way above their weight class in terms of positive environmental impact.
Favorite tree: Purple Fountain Beech  (Fagus sylvatica 'Purple Fountain')
Favorite story about a customer: 
I'm humbled and encouraged that so many of my first customers stuck with me over the years and are still with us today- I've watched their families and kids grow up, as they are now watching my very own! I've learned so much from them over the years- particularly loyalty. That lesson in loyalty underscores our commitment to our customers in our daily work.
Greatest accomplishment: Leading and organizing the revitalization of St. James Park after the Occupy Toronto movement destroyed the rare green space.  All of my years being involved with Landscape Ontario was paid back in spades with over 150 volunteers and countless suppliers donating almost a million dollars in labour and material to reconstruct and leave the park better than it ever was; just because we asked them- in only about 10 days from concept to completion.  That park provides enough oxygen for 2500 people in the concrete jungle of downtown Toronto.  We still return every earth day with the most of the same people to fertilize, aerate and overseed – smiling all the time!
Little known fact: I originally started this business as a student at 16 years old wanting to clean pools, after multiple requests for lawn care and having a lot of experience helping out at home, That became the focus of our business and I never looked back. (we kept the top of the "lifesaver" from our original logo in our design today, but dropped the "starving students" name!
Hobbies: Landscape Design, Hockey, Drumming, Flying (wanna-be pilot).