Earn AIR MILES® reward miles at LawnSavers Lawn and Tree Care!
Get AIR MILES® Reward Miles at LawnSavers Lawn and Tree Care & Pest Control!
As a way of saying "thank you" for your lawn care business, we would like to offer you Miles.  Now you can get 1 Mile for every $40.00 spent excluding tax on your total purchase of Lawn Services in the Greater Toronto Area. LawnSavers offers AIR MILES reward miles on all lawn and pest control services. The only exception is OverSeeding purchased during our Black Friday sale.
Not only do you get the company voted Consumers Choice Best Lawn Care in the GTA 8 years in a row, HomeStars Best Lawn Service for 11 years, Top Choice Award for past 5 years including 2021, and Readers Choice Best Lawn Care Service for 14 years in a row, we also offer you Miles!
It's easy…simply submit your AIR MILES® Collector Account with your order or tell your friendly LawnSavers Plant Health Specialist on the phone, and your Miles will be automatically added to your Collector Account.   Please allow up to 60 days from purchase date for Miles to appear in your AIR MILES Account.   Refunds will result in the Miles from the original transaction being debited from your Collector Account.
The AIR MILES® Reward Program is constantly growing to provide you with more reward options to choose from. You can redeem your Miles to get airline travel, car rentals, hotel stays, vacation packages and an ever-growing range of specialty gifts & gift cards*.
NOW OFFERING: AIR MILES® Reward Miles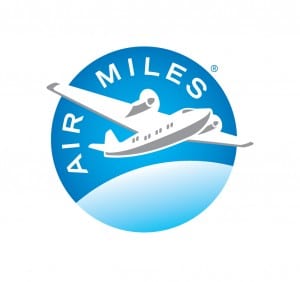 ®TM Trademarks of AM Royalties Limited Partnership used under license by LoyaltyOne, Co. and LawnSavers Plant Health Care Inc.
*All Rewards offered are subject to the Terms and Conditions of the AIR MILES Reward Program, are subject to change and may be withdrawn without notice.  To redeem for Travel and/or Merchandise Rewards, you must have accumulated sufficient AIR MILES reward miles in your Dream Balance.  Some restrictions may apply. Quantities may be limited.  Collectors must pay taxes, fuel surcharges and other applicable charges and fees on air, hotel and car rental Rewards.  Travel Rewards may be subject to a minimum advance booking and availability from participating Suppliers.  No cancellations, exchange or refunds for tickets, certificates or merchandise once booked or ordered.   For complete details, visit airmiles.ca or call the AIR MILES Customer Care Centre at 1-888-AIR MILES (in Toronto (416) 226-5171).