Hunter B.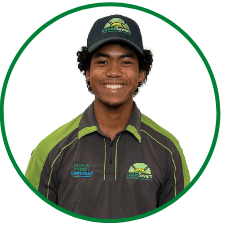 Hunter B. 
Plant Health Specialist & Professional Christmas Decorator
Your top 3 favorite Podcasts/Books?
The Construction Management Podcast, Jocko Podcast, Huberman Lab
What do you like about working at LawnSavers?
Being a part of a great team. 
What are the core values that drive you?
Integrity, Humility, Dedication
What do you enjoy doing when you are not working?
I enjoy listening to podcasts and reading when I am not working. 
Any special talents/skills?
Nothing in particular. 
Three things still left on your bucket list:
Learn how to play an instrument, Marry the love of my life, Do everything with her. 
Personal Motto:
Make the most of this life that I am given.