Jordan M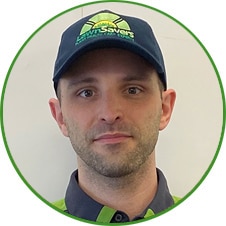 Jordan M
Plant Health Specialist & Professional Christmas Decorator
What do you like about working at LawnSavers?
Providing a service that provides value and pride to our customers by beautifying their greenspace, getting to educate and inform clients on how to enhance their property. Working outside and contributing to green communities.
What are the values that drive you?
Resilience
Honesty
Perseverance
Integrity
Discipline
What do you enjoy doing when you are not working?
Running, yoga, martial arts, gardening, carpentry, cycling, hiking