Stephanie V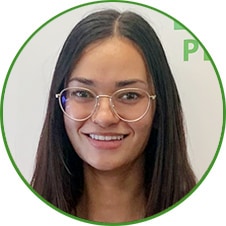 Stephanie V
Team Building Assistant
What do you like about working at LawnSavers?
I love the work culture and how dedicated everyone is to the role they play within the company.
What are the values that drive you?
Transparency, reliability, and positivity.
What do you enjoy doing when you are not working?
I love spending my time outdoors, whether that be walking my dogs, swimming or hiking. If I can see the sky, I'm enjoying myself!
Any special talents/skills?
I speak Tagalog fluently, I crochet, and I used to train dogs.
Three things still left on your bucket list:
Backpack through Asia, live in a different country for 1 year, try puppy yoga.