Sabrina O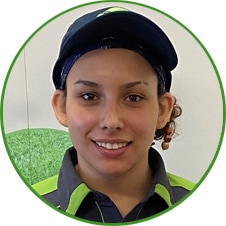 Sabrina O
Plant Health Specialist & Professional Christmas Decorator
What are the values that drive you?
Being able to see myself grow and improve everyday.
Any special talent/skills?
I can kinda sorta not really juggle.
What do you enjoy doing when you are not working?
Sports, playing video games
Three things still left on your bucket list:
See the world
Own an animal sanctuary
Live off the grid
Personal Motto
Every day it gets a bit easier but have you to do it every day, that is the hard part.