Sonny C.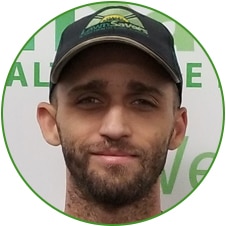 Kyle Tobin
Plant Health Specialist & Professional Christmas Decorator
What do you like about working at LawnSavers?
Working outdoors and the family vibe.
What are the values that drive you?
Honesty and Fairness
Three things still left on your bucket list
Glass of scotch with Liam Neeson
See Earth from the moon
Buy my parents a home
Personal Motto:
Safety first but fun second!