Thomas O.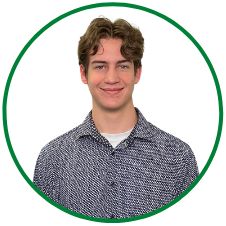 Thomas O. 
Customer Success Advisor
Your top 3 favorite Podcasts/Books?
Gardens of The Moon, Structure and Interpretation of Computer Programs, and The Name of The Wind.
What do you like about working at LawnSavers?
I love the office environment, honesty and transparency in all of our actions, and the trusted results shown in our services for 33 years!
What are the core values that drive you?
There is always room for improvement and efficiency. Including everyone's point of view/inputs no matter what situation is crucial to solve a problem.
What do you enjoy doing when you are not working?
I enjoy listening to music and learning to play the guitar.
Any special talents/skills?
Problem solving and remembering random pieces of information from the past out of the blue.
Three things still left on your bucket list:
Travel the world, obtain my bachelors in Computer Science, and go to a few concerts for artists I love.
Personal Motto:
Stay hungry and never give up!