Basic Package
Basic Lawn Maintenance Packages
LawnSavers provides "Lawns You Can Live On" TM
Our Basic LS Package includes the bare minimum requirements to keep a good lawn in good shape, and we include FREE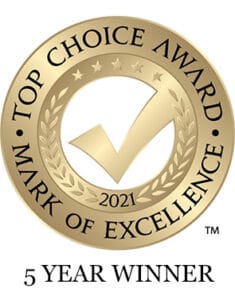 SEA KELP Strengthening Bio Stimulant treatment to keep your lawn green & healthy.  It includes:
5 VISIT PROGRAM (up to 10 services)
Spring Ultra Slow-release Premium Polyon™ Granular Fertilizer
Summer Ultra Slow-release Premium Polyon™ Granular Fertilizer
Fall Nutrient Booster
Spring Blanket Application of FIESTA® Weed Management* 
+ BONUS Soil & Root INVIGORATOR™
Fall targeted Application of FIESTA Weed Management* (applied spring & Fall when weeds are present to try and help reduce the overall incidence of weeds on your lawn.  Our overall comprehensive program is the best way to ensure a green, thick & healthy lawn with less weeds!)
2 EXTRA targeted applications of FIESTA Weed Management where required

FREE

 Chinch Bug Inspection
FREE SEA KELP Strengthening Bio-Stimulant that reduces and aids in repairing damage from surface-feeding insects such as chinch bugs and increases plant cell wall strength. (additional treatment or repair may be required)

FREE

 Plant Health Check on each visit
One FREE Service Call
FREE pH soil testing as required (when a pH problem is suspected)
Lawn Maintenance Prices
With our basic lawn maintenance package, the price for 5 visits & up to 10 services, start at only $251 per year*
* (prepaid for up to 1000 sq. ft. of actual front lawn area +tax)
Basic Package Customers also receive:
Time to get your lawn maintenance schedule in order. CONTACT US today,
* Applied in accordance within IPM guidelines, provincial and local by-laws. Program services may be altered or substituted to comply with provincial regulations and developments in organic & traditional technologies that provide for more effective control. Management is defined as the holistic processes employed to manage the incidence and numbers of weeds & turf damaging pests in order to promote a thicker, healthier and greener lawn.  Total weed and insect pest control is neither reasonable nor practical to expect under Ontario provincial regulations and laws.  Our Organic & Natural alternatives will provide a Thick, Green & Healthy lawn that you will love, Guaranteed, as long as we work together.
Here's what Bert said on Google:
"I have had lawn maintenance by other companies for over 45 years. About three years ago LawnSavers was recommended to me by a friend. I have been very impressed with their general interest, communications, scheduled services, resulting reports and prompt follow-up to email or phone messages. I would recommend their services to anyone interested."
Rating: 5/5 
We're proud of our 4.5/5 rating across 251 reviews on Google