Lawn Repair Services
Lawn Repair Services Near You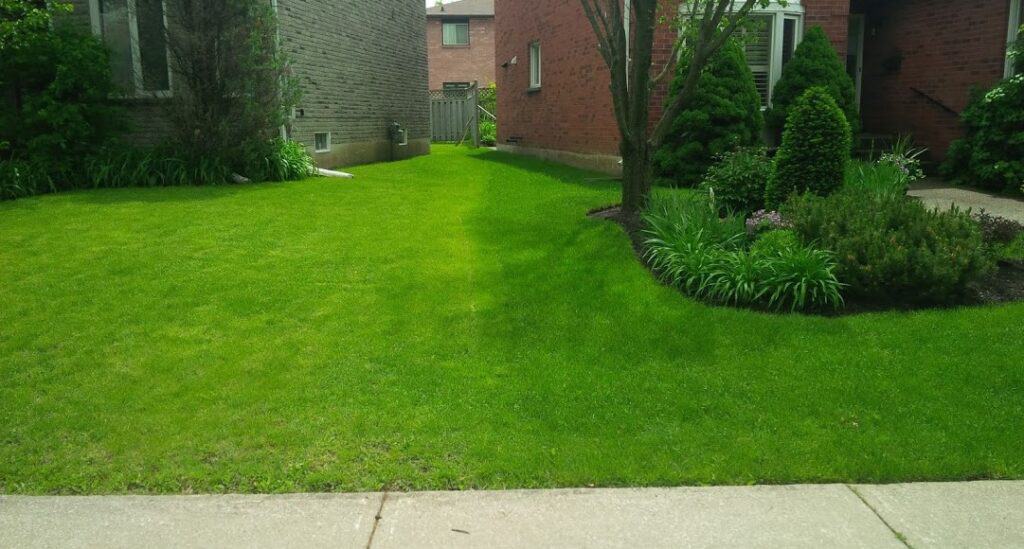 If you have highly advanced damage on your lawn from winter kill, neglect, lack of watering, or Pest damage, Call us today and we'll help formulate a proper plan to get your lawn back into the Healthy Green lawn you desire. We offer the most expertise in the business for repairing and restoring lawns that have been suffering from neglect or damaging external forces. Don't Give Up – we can help! We offering the following effective lawn restoration services:
Your Top-Rated Choice For Lawn Repair Services In Ontario
If you are dealing with a browning or dead lawn don't hesitate to contact the experts here at Lawnsavers. We have years of experience and can help restore your yard to the once lush and beautiful green that it once was. Contact us today to make your free estimate appointment. 1-888-503-5296
See what Bonnie, a client, says about Lawnsavers on Homestars
I just moved from Vaughan to North York. There's a magnificent cherry blossom tree at the front of the property. I removed some dead branches a month ago and recently noticed some leaves that looked ill in addition to more dead branches. I reached out to LawnSavers and they returned my call immediately. I missed the call so they emailed and I eventually spoke to Stacey who asked me to tell her my concerns and email her pictures from far and close of the tree showing location and the issue. I sent a few pictures which she forwarded to the experts. I was certain that I'd get an explanation of what is wrong and the importance of doing a regular spraying. I was shocked to hear that they said to do nothing now other than water it a lot (as it's not been watered by me since I took possession of the house in June) and give it some fertilizer. She said I can call back if this didn't help. Even though they didn't service the tree, I respected the fact that they didn't try and grab money when they felt that some tlc would work. Should there be further issues with this tree or some other landscaping problem, I'd call LawsSavers Plant Health Care in a heartbeat.

  9/10 rating with over 570 reviews
And read more of our great lawn care services reviews on our testimonials page.
Code Embed: No embed code was found for CODE_lawn_repair_svcs