Quality Lawn Care in Ajax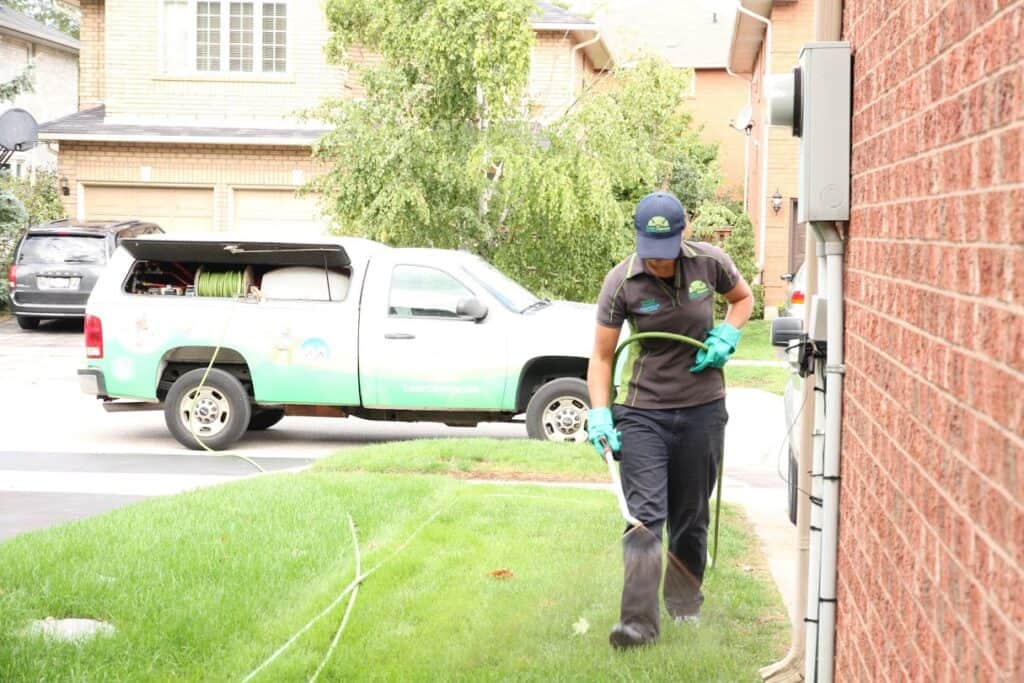 If you live in the Ajax area and are in need of top-rated lawn maintenance nearby LawnSavers has two great lawn care programs that can help keep your Ajax lawn green & healthy.
As an award-winning local lawn service company and lawn experts, Lawnsavers can help restore an unhealthy lawn that has suffered from heat and drought; or conversely been negatively impacted by too much rain and moisture. Ontario has a widely varying climate, each season is different, and each year is different. Lawnsavers, top lawn care company near you, has the expertise and experience to deal with any issue your lawn could be dealing with.
Lawn Care Service Packages
We offer a wide range of services to our lawn maintenance customers in the Ajax area starting with a basic package for as low as $51.00 per visit (for up to 1000 sq. ft. of actual lawn area), but for all-around care for a healthy lawn, we recommend our Protector Package.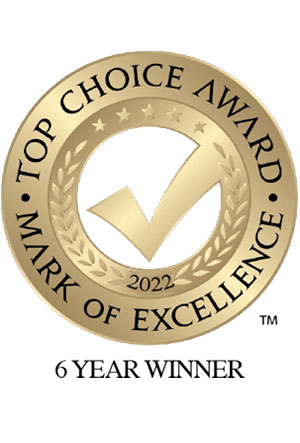 This lawn care package will give you peace of mind coverage and the very BEST VALUE! in a lawn maintenance service. This package includes:
Fiesta Natural weed management,
Added FREE Bonus – Kelp Revitalizer
The Best Weed Control Management Near You In Ajax
No one wants weeds to invade their perfectly manicured lawn. They serve as an unsightly blemish and will choke out the beautiful healthy grass. At Lawnsavers, your top lawn care weed control solution in Ajax, the lawn care experts on our team understand that the best way to control weeds is a well-nourished lawn.
Many pesticides have been banned by the Ontario government for their negative effects on the environment. Because of this, at Lawnsavers, we are continually researching weed control products available in today's market to make sure our Ajax lawn care customers are receiving the most effective weed management possible. We have found a new product, called Fiesta®, provides the best results and it has become the cornerstone of our weed management program in Ajax and throughout the GTA.
The biggest advantage is that Fiesta® does not require watering to be effective, and it can be applied in a wide range of temperatures. This weed control product is also more effective on a wider variety of broad-leaved weeds. Especially when it is used as part of a comprehensive healthy lawn program. Products like Sarritor, Beet Juice and Corn Gluten are not as effective and serve only to fertilize your lawn and weeds at best.
A Healthy, Thick Lawn is Your Best Defense
When it comes to healthy lawns in Ajax, hiring the lawn experts at Lawnsavers is the best option near you. We will work with you to make sure your lawn looks beautiful and that your lawn maintenance is minimal. We have many add-on lawn service features, such as custom over-seeding, which can be added to our aeration visit to your Ajax home and will introduce your lawn to much hardier varieties of seed. These are bred to withstand higher temperatures, need less water, and resist insects like chinch bug!
Whether you live near Deer Creek Golf Club, down by Lakeview Blvd, or anywhere in between Lawnsavers is the best lawn care company in Ajax to give you the lawn you've always wanted. Contact us today if you have any lawn maintenance questions or to set up an initial assessment.
Kyle!
Chief Lawn Expert
Call or email us today to find out why LawnSavers has been voted best lawn care service for 15 years running! Thank you Ajax for making us your favorite lawn care provider!
If you live in Ajax, you may not be aware that even during a water restriction phase, there are usually times that you can still water your lawn effectively. A healthy lawn only needs 1-1.5 inches of water each week.

LawnSavers takes the work out of this for you: visit our GTA water ban information page.
Check out what Paul had to say about us on Google.
"Best Lawn care company in town!!! Always provide great, knowledgeable service with excellent products and good people….. Outstanding visit today, I watched from the window as the technician covered all areas and took care over areas that needed extra work. Concientious and attentive well done!!!"
Rating: 5/5 ⭐⭐⭐⭐⭐


We're rated 4.7/5 on Homestars across 552+ reviews.
Other Ajax Lawn & Landscaping Services
Contact us for listing removal.
Lawn Mower Repair
Ajax Small Engine Repairs
334 Westney S,
Ajax, ON
(905) 427-1969
https://www.google.com/maps?cid=13495293091361310737
Pat's Rent-All
334 Westney Rd S,
Ajax, ON
(905) 683-1631
http:// patsrentall.com/
Stephenson's Rental Services
57 Notion Rd,
Ajax, ON
(905) 683-1962
http://www.stephensons.ca/
Garden Centre & Nurseries
Vandermeer Nursery & Garden Centre
588 Lake Ridge Rd S,
Ajax, ON
(905) 427-2525
http:// www.vandermeernursery.com/
Dutchmaster Nurseries Ltd
3735 Sideline 16 Rd,
Brougham, ON
(905) 683-8211
http://dutchmasternurseriesltd.com/
Arborists
BuildingByBri Handyman & Tree Services
47 Gates Crescent,
Ajax, ON
(289) 200-2564
https://www.bark.com/
Bark Tree Service
15 Agate Rd,
Ajax, ON
(416) 271-1516
https://barktreeservice.ca/
Landscaping
Linton Landscaping and Design
58 Wicks Dr,
Ajax, ON
(905) 442-2287
https://www.google.com/maps?cid=11758655474166752779
Ranger Landscaping & Maintenance
234 MacKenzie Ave,
Ajax, ON
(905) 686-9444
https://www.rangerlandscaping.com/
Justin's Landscaping
455 Fairall St,
Ajax, ON
(416) 587-5698
https://justins-landscaping-landscape-designer.business.site/