Deep-Root Fertilization
Deep-Root Fertilization
Overview of the service
Here at LawnSavers, we believe in giving our plants the royal treatment, and that's where our Deep-Root Fertilization Service steps in. It's often called "Deep Root Fertilization", or "Deep Root Feeding", the important part is what's in the solution and that it is placed directly into the root zone for maximum benefit to your trees and shrubs!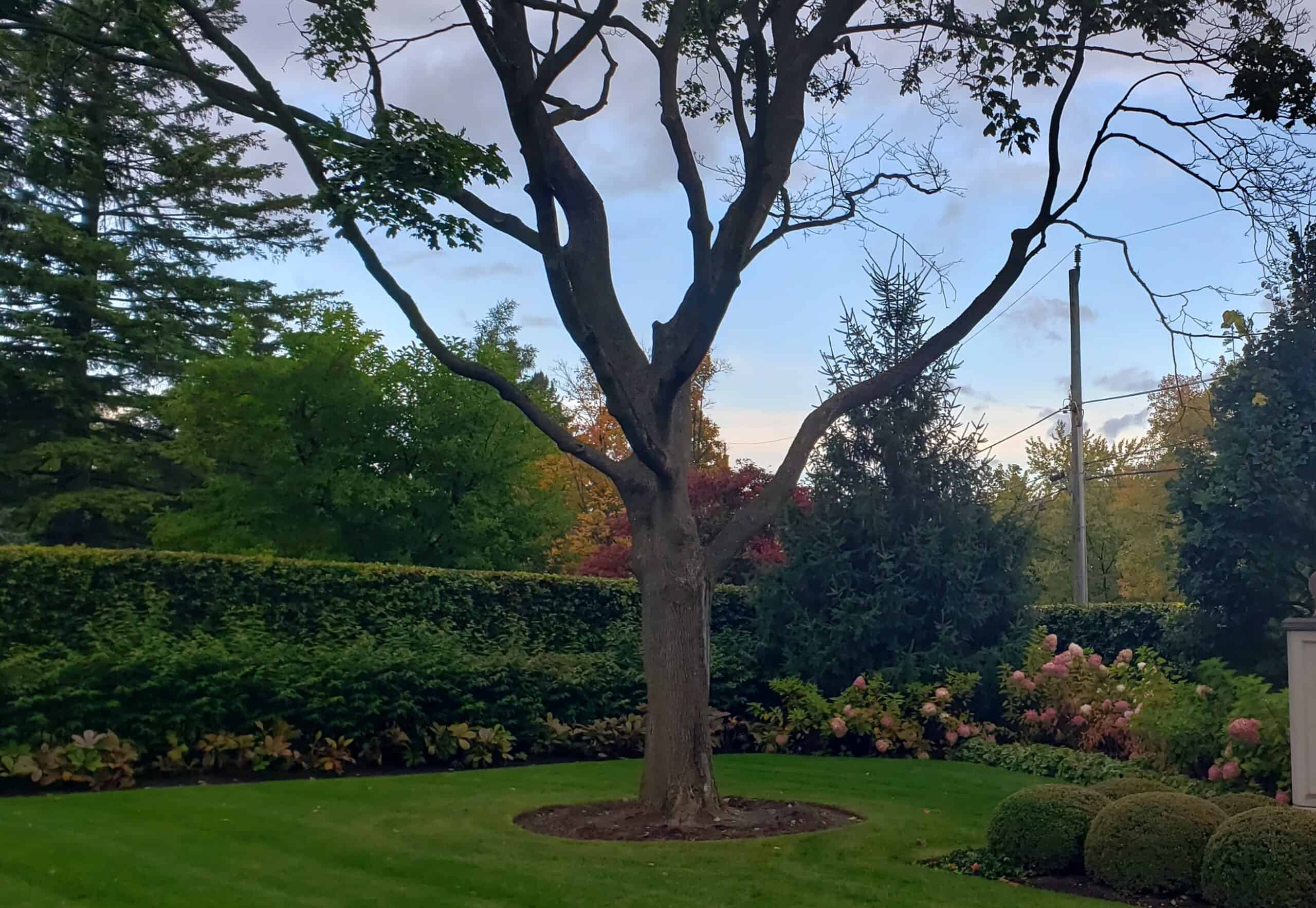 Picture a day spa for your trees and shrubs, except instead of facials and massages, we're providing high-pressure soil injections packed with nutrients. This service isn't a light surface feeding with granular slow-release fertilizers; it's a nutritious boost right where your trees and shrubs need it most – their root systems.
This treatment helps your plants survive less-than-ideal conditions like poor soil or poor planting. It also helps them recover from stress caused by insects, disease, or drought, all of which can rob your green companions of their health.
Who needs Deep Root fertilizing injections?
Wondering if your trees or shrubs need this VIP treatment? Well, our Deep-Root Fertilization Service is perfect for customers whose trees or shrubs are not reaching their full potential or are living in nutrient-deficient soil conditions. This service can also be a game-changer for those who want healthier, sturdier growth for their green friends and wish to increase their resistance to disease and insects.
How often should I feed my trees and shrubs?
Just like your annual check-up, this service needs to be performed only once each year, either in Spring or Late Fall. We provide the service while a plant's root system is storing and preparing reserves for bud production.
The results? Faster Green-up, better colour, increased root growth, more vigorous and healthy growth, more blooms, and increased insect and disease resistance. Now that's what we call a whole host of benefits!
What are the Benefits of Deep Root Fertilization?
The strength and vitality of your plants get a significant boost with our Deep-Root Fertilization Service. You can expect improvements in colour, root growth, vigour, and resistance to insects and diseases. Not to mention more blooms, stronger stems, and overall healthier trees and shrubs.
What is the Process for Deep Root Feeding trees?
Our trained Plant Health Specialists use a truck-mounted system to deliver a series of high-pressure soil injections into the root system of your plants. And we don't skimp on the good stuff; we use only the highest quality, slow-release fertilizer solution.
How much does Deep Root Feeding Cost?
We believe in affordable quality, with individual trees starting from $89.95 each (minimum, depending on size). Our Full Service starts at $179.95 and up for smaller properties up to 40′ wide, with an average depth and an average amount of trees and shrubs. Mature properties are custom-priced based on the size of the trunks DBH (Diameter at Breast Height) and the number of trees.
Our Customer Success Advisors are just a call away. We can usually assess your needs over the phone through a conversation and our advanced satellite imagery. Or better yet, fill out the lead form to the right of this page and let us call you! We're ready to make you say "WOW" with the transformation of your trees and shrubs!
We proudly service the Greater Toronto area, from Whitby (Durham Region) to Oakville (Peel Region), and the city of Toronto north, including York Region up to Barrie. Get in touch today and let's start turning your green dreams into a healthy, vibrant reality!