Best Lawn Care Service in Toronto & GTA
Best Lawn Care Company in Toronto & GTA


We are so very excited to announce that LawnSavers is now the 2014, 2015, 2016 , 2017, 2018, 2019 & 2020 Consumer Choice Award Winner for the BEST LAWN CARE SERVICE company in the Greater Toronto Area.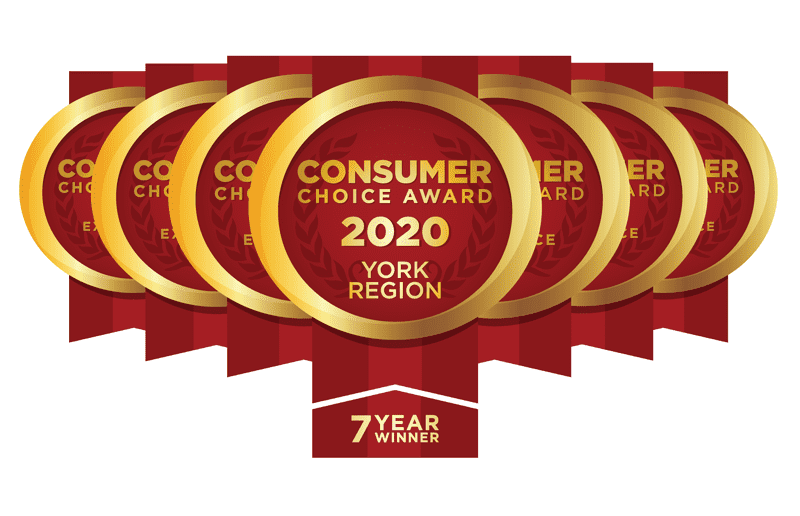 Did we mention that LawnSavers is also the HomeStars "Best of" for the Lawn Care Category in the GTA Toronto and is a 11 time winner?
Also, THANK YOU FOR VOTING US "BEST LAWN CARE SERVICE" AGAIN in 2016. (we were voted Best Lawn Care for over 14 years now in Richmond Hill's, Vaughan's, Newmarket, and Markham's best lawn care company – The Liberal, Era Banner, Vaughan Citizen and Markham Economist & Sun Newspapers)!
Since 1989, LawnSavers Plant Health Care has been proud to receive several Readers Choice Awards in several important categories. Find out why many people like you are saying LawnSavers is the "Best Lawn Care Company" in Toronto and surrounding areas.
Check out our 416 reviews on HomeStars where we have an average 9/10 rating.

Receiving the 2015 Consumer's Choice Award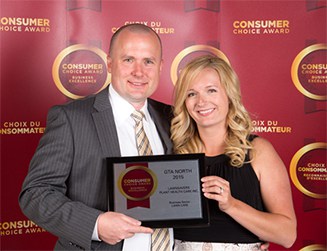 Frank Ewald Jr. Award presented by
Landscape Ontario to LawnSavers owner Kyle Tobin
for Outstanding Achievement and Contribution to the green industry.

The "Readers Choice" are awards voted upon by readers of Metroland Newspapers which include, The Thornhill Liberal, Richmond Hill Liberal, Markham Economist & Sun, Vaughan Citizen, Scarborough Mirror, Mississauga News, North York Mirror, Oakville Beaver, Newmarket Era Banner, Aurora Era Banner, Ajax News, Pickering News, Etobicoke Guardian, Brampton Guardian, Whitby This Week, and Stouffville Sun Tribune among others.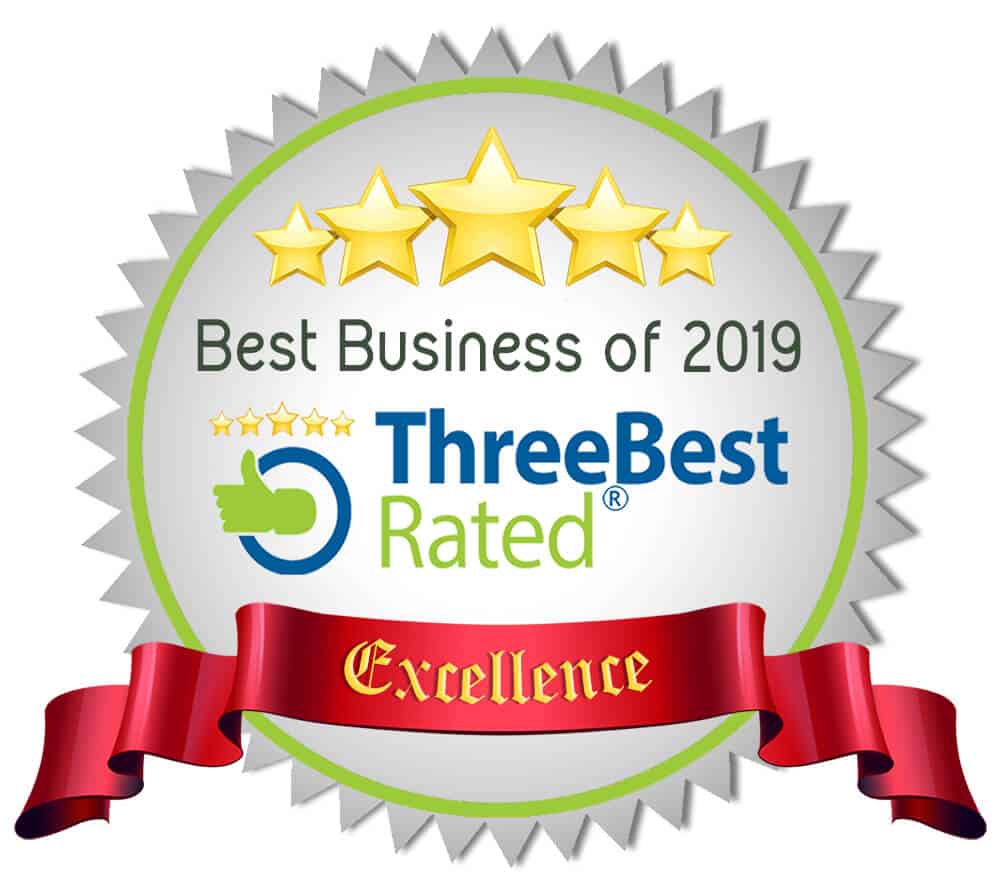 Our most important reward is your
continued patronage and loyalty!
Isn't it about time you found out what you are missing?
Why use anyone else? Get your lawn serviced by the best lawn maintenance in the GTA.
LawnSavers will simply do whatever  it takes
to deliver the results and service that is often lacking with other lawn service providers, to achieve a Thick, Green & Healthy lawn.
We'd love the chance to show you what we can do
and EARN and KEEP your business.
Call us today 1-888-503 LAWN (5296)
or use this FREE estimate form,
we'd be very happy to help you,
quickly and with the expertise you expect!
Check out our 400+ reviews on HomeStars where we have an average 9/10 rating.
Yanrab from Richmond Hill had to say this about us on HomeStars:
"Good job. Always on time, inform you before coming, giving tips on how to improve my lawn. Overall very satisfied."
Rating: 5/5 
Date: 2018-10-30
Check out our Homestars reviews.
About LawnSavers
LawnSavers Plant Health Care Inc. is a family business with over 25 years of experience that focuses on creating and sustaining healthy green spaces for all to enjoy. We strive to be the very best lawn maintenance company out there, and employ a dedicated team of turf-grass and tree professionals, helping customers create and maintain healthy lawns and trees in the Greater Toronto Area. We are different because we focus on what the plant needs in combination with educating our customers on realistic and sustainable plant health goals. We do not make promises that we can't keep and we insist that our customers partner with us to achieve results, because we can not do it alone.
Qualified Lawn Care Service Near You
If you find yourself wondering "how can I find the best lawn care service near me?", you've come to the right place! LawnSavers is proud to offer our services to residents of all parts of the GTA. From Milton to Oshawa and as far north as Barrie, with Lawnsavers professional lawn care is always nearby.
This is not only our business, it is our passion:
From our Customer Service team to our Outdoor Service men and women, we are all specially trained "Plant Health Specialists" with one common goal:
To treat your home as if it were our own!
Our motto contains an important promise that we do not take lightly. We appreciate your trust, and promise to respect your property. By working together with you, you have our full commitment to safety and excellence.
Thank you for your trust. We'll Make you Say 'WOW'!