BEST Lawn Care in Richmond Hill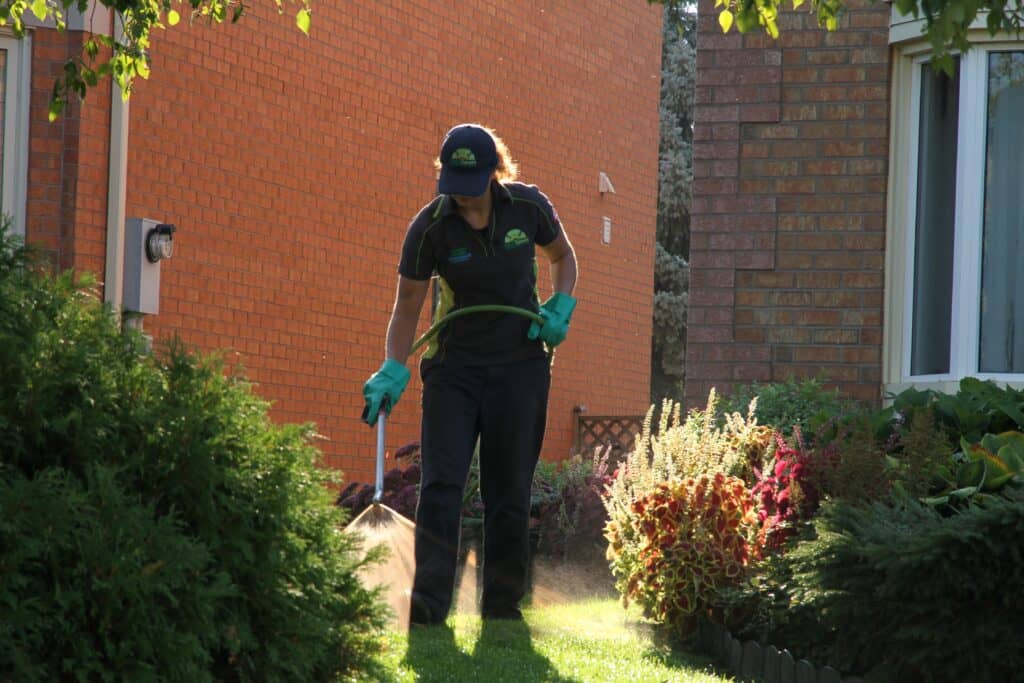 If you live in Richmond Hill and are in need of a top-notch lawn maintenance service near you, look no further than the lawn care experts at LawnSavers. We have three great lawn care programs that can help keep your Richmond Hill lawn green & healthy and are considered one of the best lawn treatment services in the GTA.
As an award-winning local lawn service company, LawnSavers has helped many Richmond Hill area residents deal with lawn care issues that may have surfaced due to wet rainy seasons of too much moisture, or weed and grub control problems. Ontario's climate is quite diverse, each season changes from year to year. LawnSavers has the knowledge and expertise to deal with lawn care issues of all sorts. We can help you.

Lawn Care Service Packages Near You in Richmond Hill
We offer a wide range of services to our lawn maintenance customers in the Richmond Hill area starting at only $51.00 per visit (for up to 1000 sq. ft. of actual lawn area), but for the most comprehensive care for a healthy lawn, we recommend our Protector Package. This lawn care package will give you maximum coverage and the very BEST VALUE! in a lawn maintenance service.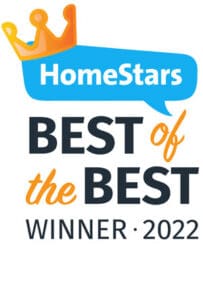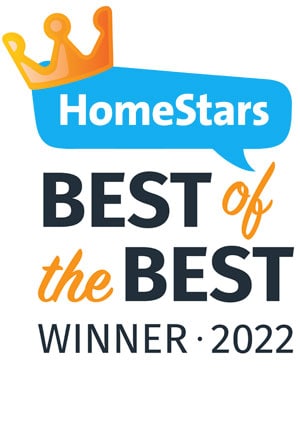 This package includes:
Fiesta Natural weed management,
Added FREE Bonus – Kelp Revitalizer
The Best Weed Control Management In Richmond Hill
Nothing is more frustrating than having to deal with weeds growing up in your otherwise perfect lawn. They are a blemish that can choke out the beautiful healthy grass. At LawnSavers, top lawn care weed control solution near you in Richmond Hill, we understand that the best way to control weeds is a well-nourished lawn.
Due to the Ontario Pesticide Ban, many traditional lawn care products have been banned by the Ontario government. At LawnSavers, as grass experts, we pride ourselves on using only products that are safe for your family. We are constantly testing currently available weed control products to make sure we use only the most effective weed management products possible for our Richmond Hill lawn care customers. We have found a new product, Fiesta®, which provides the most effective results. It has become part of our go-to solution for our weed management program in Richmond Hill and throughout the GTA.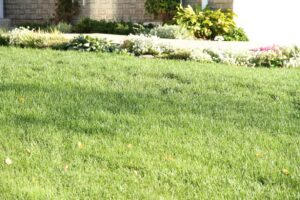 This weed control product can be applied in a wide range of temperatures, is very effective on a wide variety of broad-leaved weeds, and best of all, it does not require watering to be effective.  It works especially well when it is used as part of a comprehensive healthy lawn program. Products like Sarritor, Beet Juice, and Corn Gluten are not as effective and serve only to fertilize your lawn and weeds at best.
Contact LawnSavers Top Lawn Care Company Near You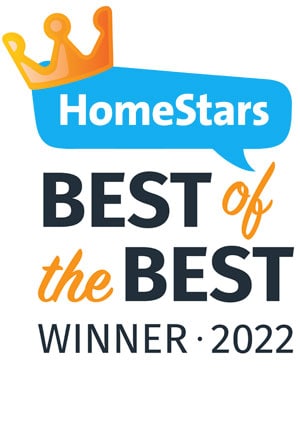 Call the lawn experts at LawnSavers when you are looking for the best lawn service company in Richmond Hill. We'll provide you a free estimate for lawn care maintenance services, and make sure your lawn looks beautiful and that your lawn maintenance is minimal. We also have many add-on lawn service features, such as custom over-seeding, which can be added to our aeration visit to your Richmond Hill home and will introduce your lawn to a much hardier variety of seeds. These are bred to withstand higher temperatures, need less water, and resist insects like chinch bug!
Contact us today if you have any lawn maintenance questions or to set up an initial assessment.

Kyle!
Chief Lawn Expert
Call or email us today to find out why LawnSavers has been voted best lawn care service for 12 years running! Thank you Richmond Hill for making us your favorite lawn care provider!
If you live in Richmond Hill, you may not be aware that even during a water restriction phase, there are usually times that you can still water your lawn effectively. A healthy lawn only needs 1-1.5 inches of water each week.

LawnSavers takes the work out of this for you: visit our water ban information page.
Lawn Care, Weed Control, and Grub Control in Richmond Hill
LawnSavers is proud to offer the same lawn care services for the Richmond Hill area that won us the the award  for "Consumers Choice" Best Lawn Care company in the GTA for the past 8 years including 2022! We've been serving Richmond Hill for 32 years now and are taking care of customers' weed control needs one at a time with a high level of care and commitment!
Typical lawn issues in Richmond are focused around the poor quality of the soil that builders have placed in new subdivisions in an effort to build houses quickly.  A healthy lawn requires 8″ of high quality loam top soil.  In most situations, this is not the case.  This can be remedied by adding natural nutrients that are missing back into the soil with organic based fertilizers, Core aeration, topdressing with top quality compost and sand mixtures and overseeding with custom blended top quality seed.  Regular maintenance is key in order to achieve a healthy lawn that resists weeds, chinch bugs, white grubs and other common lawn threats.
Our weed control products are completely safe for children, pets, families, and the environment.
If you're wondering if you should hire us to help with lawn care, see what our customers have to say about us:
Read Terri B.'s review of LawnSavers Plant Health Care Experts on Yelp

What Are the Lawn Care Services that you offer?
We offer a wide variety of lawn care services including:
You can check out all of our packages here – Organic Lawn Care Services
Yanrab from Richmond Hill had to say this about us on HomeStars:
"Good job. Always on time, inform you before coming, giving tips on how to improve my lawn. Overall very satisfied."
Rating: 5/5 
We have an average rating of 4.5/5 in our 545+ Homestars reviews.
FAQ About Best Lawn Care Practices
🌱When is the Best Time to Water My Lawn?
Take it from the lawn experts at LawnSavers, the best time to water your lawn is in the early morning. The 2nd best time is RIGHT NOW! Watering in the morning is best because this allows the water to soak deep into the soil (without evaporation) and allows the leaves of the grass plant to dry before the water evaporates as it gets warmer in the day.  If you cant water in the morning, evenings are OK, just try to do it earlier!  (better to water any time, than not water at all).
🌱How Many Times a Week Should I Water My Lawn?
You need to water at least once a week for at least an hour, this generally provides 1-1.5″ of water to the roots (a tuna cans height) (exceptions: 1. when you seed &  2. if you have an automated system 3. When we are experiencing extreme heat).
New Seeding Watering: Seed must be kept moist until established.  This will be influenced by the amount of sun, wind and heat you are experiencing in your particular area.  It is normal to require 3-4 short waterings per day to maintain a moist seedbed.  Use a light stream of water to lessen disturbance of the seedbed.
🌱What is the Proper Height to Mow Grass To Keep It Healthy?
In the spring (May-June) and fall (September-November), your lawn should be kept at the 2.5 – 3-inch mark and in the hotter and drier summer periods at least 3 inches.  Contrary to popular belief, if you cut the lawn shorter it doesn't make it grow at a slower rate, it can actually cause it to lose moisture and scorch.

Other Richmond Hill Lawn & Landscaping Services
Contact us for listing removal.
Lawn Mower Repair
Mobile Shawn's Small Engine Repair
9471 Yonge St,
Richmond Hill, ON
(416) 576-8012
Solo Motors
187 King Rd,
Richmond Hill, ON
(905) 773-4012
https://www.google.com/maps?cid=1481707184637538820
Garden Centre & Nurseries
Oak Hill Garden Center
12345 Yonge St,
Richmond Hill, ON
(905) 773-4455
http://oakhillgc.ca/
Garden Centre at The Home Depot
50 Red Maple Rd,
Richmond Hill, ON
(905) 763-2311
https://www.google.com/maps?cid=5066969908310575741
Arborists
Twelve Oaks Tree Service Inc.
50 Leek Crescent Suite 101,
Richmond Hill, ON
(647) 559-1764
https://arboristtoronto.ca/
Five Star Tree Services in Toronto, Richmond Hill & GTA
156 Duncan Rd,
Richmond Hill, ON
(416) 990-3355
https:// www.fivestartreecare.ca/
Johnnytree
447 Taylor Mills Dr S,
Richmond Hill, ON
(416) 222-8733
http://johnnytree.ca/
Landscaping
Boot's Landscaping And Maintenance Ltd
28 Colston Ct,
Richmond Hill, ON
(905) 764-5455
Magnolia Landscaping and Design
20 Nantucket Dr,
Richmond Hill, ON
(416) 889-7413
https://www.google.com/maps?cid=6376547106466295372
Hills Landscaping/Property Maintenance & Snow Removal
9251-8 Yonge St Suite #559,
Richmond Hill, ON
(416) 356-9792
http:// hills-landscaping.com/