Ali H.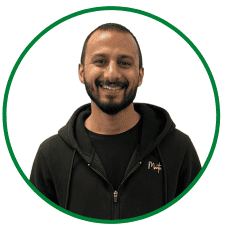 Ali H.
Customer Success Guide
What are your top 3 favourite podcasts/ books?
Books: A Man who Sold his Ferrari, Alchemist, Ikigai.
Podcasts: The Joe Rogan experience, Unbox therapy, Junaid Akram.
What are the values that drive you?
Respect, honesty, faith and gratitude.
What do you enjoy doing when you are not working?
Watching podcasts or movies/ series. Trying out new eateries and cuisines. Working out or playing soccer.
Any Special skills/ talents?
Engineering and re-engineering machines, used to be good on vocals back in high school, haven't tried it in a long time. I can drive a manual on a race track.
Three things still left on your bucket list:
Cappadocia balloon ride, deep sea diving, owning a R-34 GT.
Personal Motto:
Enjoy the little things in life.