Andrew B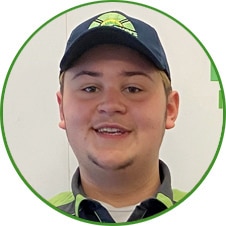 Andrew B
Plant Health Specialist & Professional Christmas Decorator
What do you like about working at LawnSavers?
The family atmosphere. Being outside and helping customers understand how to properly maintain their lawn. The people and values for workers and the business.
What are the values that drive you?
Being independent
Trust
Respect
What do you enjoy doing when you are not working?
Hanging out with family and friends
Snowboarding, working on my car, playing pick up hockey
Meditation/time alone
Personal Motto:
Believe in yourself, confidence is key
Be the energy you want to attract