Jump To: What Corn Gluten Can Do, How To Use Corn Gluten Effectively, Contact Us, Other Lawn Care Tips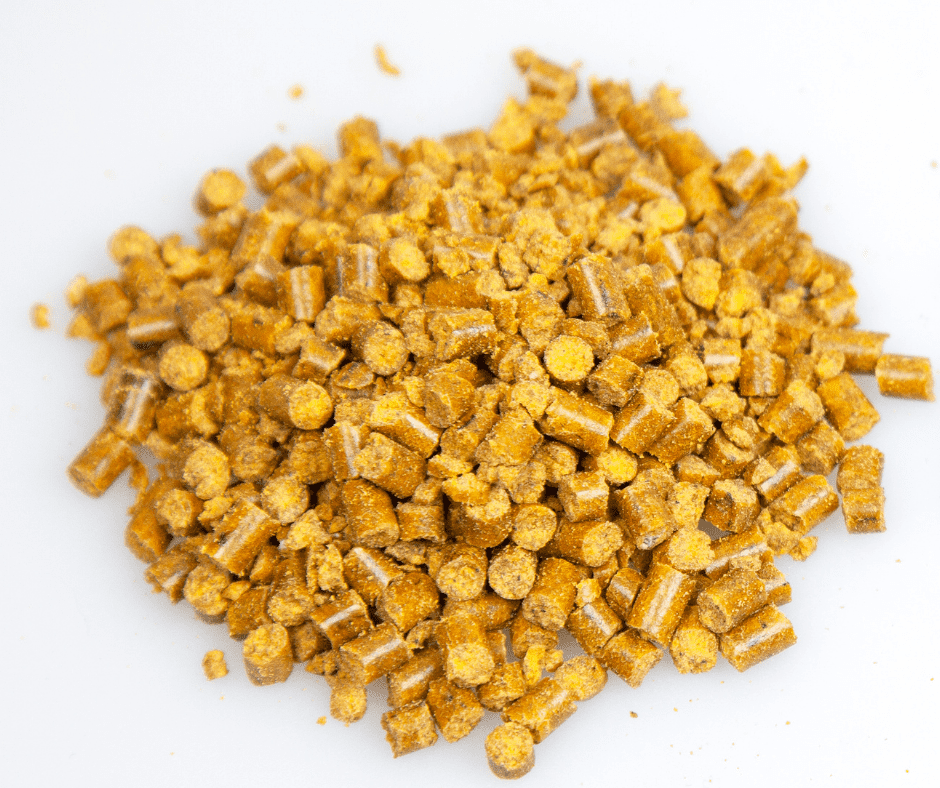 Short answer: A little bit.
Here are the facts about corn gluten:
Corn gluten meal is a product that can be used for 2 purposes depending on the rate of application.
There is a lot of misinformation out there about corn gluten for weed control put forth by advocates of organic and all-natural products that are really hopeful to see a 100% successful natural herbicide invented (authors note: so am I!).
Unfortunately, Corn gluten meal is not the wonder-product many would like to believe.
Typically it contains approximately  10% nitrogen by weight. (you need to apply 20 lbs. per 1000 sq. ft.) to use for weed-inhibiting activity. (by law, only Health Canada registered products with a PCP# include this recommended rate)  other "fertilizer-only" versions are only allowed to offer the 10 lbs./1000 sq.ft. rate.
Dr. Nick E. Christians from Iowa State is the main researcher who discovered corn gluten's ability to affect crabgrass plants by inhibiting root development.  Corn gluten meal however DOES NOT prevent germination.
It simply affects young seedlings from developing root systems (SOMETIMES).
What Corn Gluten Can Do For Weed Control
As a Fertilizer, corn gluten meal will add nitrogen to the lawn to green it up.  It is not considered a slow-release fertilizer, it greens up fast and fades away fast too.
As a Crabgrass Management tool, it needs to be a registered product for this purpose.  It must be applied at double the rate to get any benefit for crabgrass prevention. Dr. Christian's and other studies show it takes 2-3 years of applications to get to about 50-60% control of crabgrass.  THAT'S REALLY LOW, and not normally noticeable since crabgrass plants can easily put out hundreds of seeds per individual plant, every year!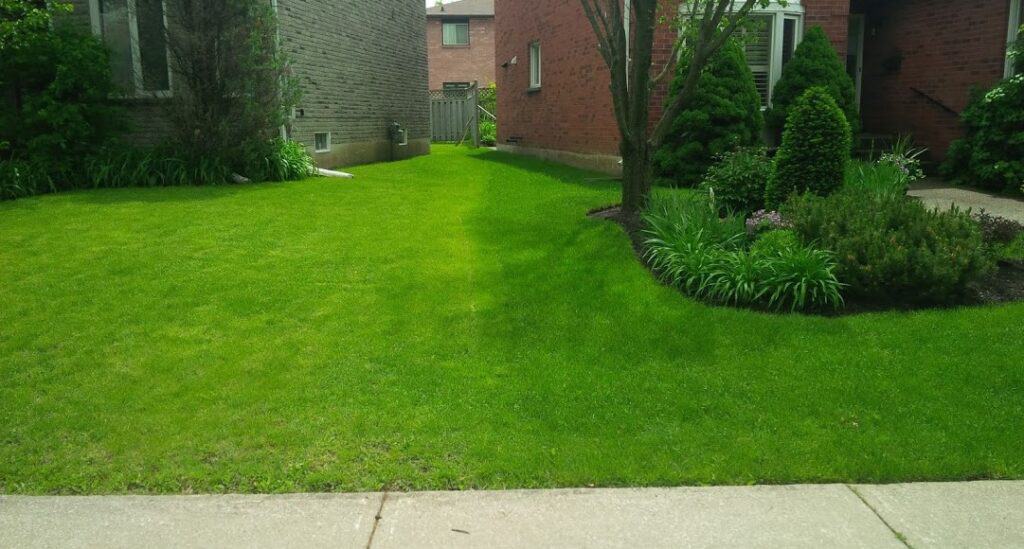 At double the rate, it can also cause surge growth, (fast growth) that fades quick as the nitrogen source depletes (there is no slow release in it) which is very stressful on a lawn in the long term. http://www.hort.iastate.edu/wp-content/uploads/2014/12/cornglut.pdf
Its main benefit is that it fertilizes the grass, and grass that is fertilized well, will grow a thick healthy stand of grass that prevents weed growth naturally.  So fertilize, but if I were you, use a more balanced slow release fertilizer that has a wider spectrum of benefits than just colour.  It's a very expensive source of fertilizer for what it does! There is much better value out there.
How To Use Corn Gluten Effectively:
It's important to know the proper way to use it and when to apply corn gluten to your lawn
It must be applied precisely 2 weeks before germination of the weeds to have any effect.
Weed germination must be followed by a 5-day dry period to have optimal effect.
There is NO post-emergence control of ANY weed!
IF it works, it will also prevent grass seed germination, which is an important part of healthy lawn care.
Has a very sweet taste and smell that attracts bees and mice.
Additional research can be found at: http://www.hort.iastate.edu/horticulture-research/corn-gluten-meal-research/
Bottom line: Any well-fertilized lawn will significantly reduce weed control 90% over 1-3 years. Further weed inhibiting activity is achieved by proper mowing and watering (cultural practices).

  9.2/10 rating with over 300+ reviews
Contact The Best Lawn And Weed Control Company Near You
If you're looking for help with your lawn care or weed problems, look no further than the lawn experts at LawnSavers. We have over 30 years of experience helping people achieve their very best and beautiful lawns. Our effective weed control treatments can help your lawn remain lush, green, and weed-free, while we offer multiple packages to suit any budget. LawnSavers currently services the GTA including Toronto and Barrie. Contact us today for your FREE estimate.
Other Lawn Care Tips