Angus W.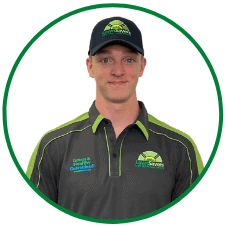 Angus W.
Plant Health Specialist (Trainee)
Your top 3 favorite Podcasts/Books?
Harry potter, unbroken podcast
What do you like about working at LawnSavers?
Working with different people and talking to customers 
What are the core values that drive you?
Hard work and dedication
What do you enjoy doing when you are not working?
Playing sports and being outside
Any special talents/skills?
I can juggle
Three things still left on your bucket list:
Climb mount everest, learn another language, get a motorcycle. 
Personal Motto:
Live life to the fullest 😉