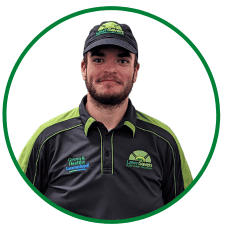 Francesco P.
Plant Health Specialist
Your top 3 favorite Podcasts/Books?
The name of the wind, lord of the rings, game of thrones.
What are the values that drive you?
Loyalty, honesty and selflessness.
What do you enjoy doing when you are not working?
Reading and listening to podcasts.
Three things still left on your bucket list:
Travel, get a Harley Davidson, and go see a soccer match in England.
Personal Motto:
Live each day like it's your last.