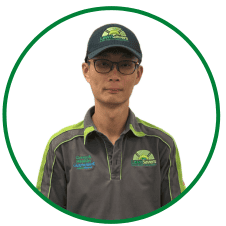 Henry C.
Plant Health Specialist
Your top 3 favorite Podcasts/Books?
The Hong Kong Diaries.
What are the values that drive you?
Integrity.
What do you enjoy doing when you are not working?
Watching baseball.
Three things still left on your bucket list:
Rocky mountaineer.
Personal Motto:
Get the job done.