Justin H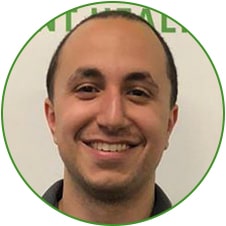 Justin H
Plant Health Specialist & Professional Christmas Decorator
Your top 3 favorite Podcasts/Books?
Science VS
Game of Thrones/Song of Ice and Fire
The Wheel of Time
What do you like about working at LawnSavers?
I love that I get to be outdoors on a daily basis and that every day is a little different.
What are the values that drive you?
Family, Freedom, Wisdom, Happiness, Integrity and Respect
Any special talents/skills?
Three things still left on your bucket list
Surfing in Hawaii
Trip to Bali
Scuba diving in Iceland
Personal Motto:
Don't take life too seriously, none of us make it out alive