Stacy Root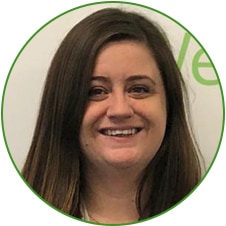 Stacy Root
Customer Experience Captain
What do you like about working at LawnSavers?
My co-workers and all the opportunities for growth
What are the values that drive you?
Family, integrity, team work
What do you enjoy doing when you are not working?
All my old lady hobbies: Gardening, cooking and baking, reading, family time
Any special talents/skills?
I'm very good at winning radio contests—I don't even try anymore; it's not fair to everyone else
I have a green thumb