Stephen M.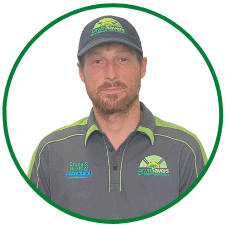 Stephen M.
Plant Health Specialist & Professional Christmas Decorator
Your top 3 favorite Podcasts/Books?
Stevo's Wild Ride, George Orwell's 1984
What do you like about working at LawnSavers?
I enjoy working in lawn care and working with plants. Every day I come into work and I get to meet and help so many new people. When you love what you do it's never work!
What are the core values that drive you?
Honesty, creativity, respect and integrity.
What do you enjoy doing when you are not working?
Writing and performing with my band, or working on motor bikes.
Any special talents/skills?
Diploma in Plant Sciences 
Three things still left on your bucket list:
Skydiving
Personal Motto:
Make them say "wow"