Award-Winning Lawn Care in King City
If you live in King City and are in need of a top-notch lawn maintenance service near you, look no further than LawnSavers. We have three great lawn care programs that can help keep your King City lawn green & healthy.
As an award-winning local lawn service company, Lawnsavers has helped many King City area residents deal with lawn care issues that may have surfaced due to wet rainy seasons of too much moisture, or weed and grub control problems. Ontario's climate is quite diverse, each season changes from year to year. Lawnsavers has the knowledge and expertise to deal with lawn care issues of all sorts. We can help you.
Lawn Care Service Packages Near You in King City
We offer a wide range of services to our lawn maintenance customers in the King City area starting at only $46.00 per visit, but for the most comprehensive care for a healthy lawn, we recommend our Protector Package. This lawn care package will give you maximum coverage and the very BEST VALUE! in a lawn maintenance service. This package includes: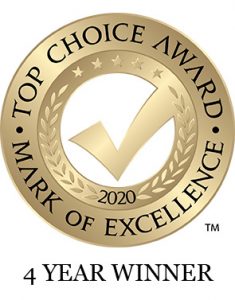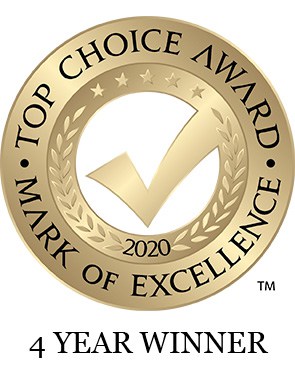 Fiesta Natural weed management,
Added FREE Bonus – Kelp Revitalizer
The Best Weed Control Management In King City
Nothing is more frustrating than having to deal with weeds growing up in your otherwise perfect lawn. They are a blemish that can choke out the beautiful healthy grass. At Lawnsavers, top lawn care weed control solution near you in King City, we understand that the best way to control weeds is a well-nourished lawn.
Due to their harmful environmental effects, many pesticides have been banned by the Ontario government. At Lawnsavers, we pride ourselves on using only chemicals that are safe for your family. We are constantly testing currently available weed control products to make sure we use only the most effective weed management products possible for our King City lawn care customers. We have found a new product, Fiesta®, which provides the most effective results. It has become our go-to pesticide for our weed management program in King City and throughout the GTA.
This weed control product can be applied in a wide range of temperatures, is very effective on a wide variety of broad-leaved weeds, and best of all, it does not require watering to be effective.  It works especially well when it is used as part of a comprehensive healthy lawn program. Products like Sarritor, Beet Juice, and Corn Gluten are not as effective and serve only to fertilize your lawn and weeds at best.
Contact LawnSavers
Call Lawnsavers when you are are looking for the best lawn service company near you in King City. We'll provide you a free estimate for lawn care services, and make sure your lawn looks beautiful and that your lawn maintenance is minimal. We also have many add-on lawn service features, such as custom over-seeding, which can be added to our aeration visit to your King City home and will introduce your lawn to a much hardier variety of seeds. These are bred to withstand higher temperatures, need less water, and resist insects like chinch bug!
Contact us today if you have any lawn maintenance questions or to set up an initial assessment.
Kyle!
Chief Lawn Expert
Call or email us today to find out why LawnSavers has been voted best lawn care service for 12 years running! Thank you King City for making us your favorite lawn care provider!
If you live in King City, you may not be aware that even during a water restriction phase, there are usually times that you can still water your lawn effectively. A healthy lawn only needs 1-1.5 inches of water each week.

LawnSavers takes the work out of this for you: visit our water ban information page.

Rating: 5/5 
Date: 2017-07-05
Here's what Kasim from King City said about us on HomeStars:
"We thought our lawn was a write-off from lack of maintenance but LawnSavers revived it within 3 months of care.
I highly recommend them!"
Check out our Homestars reviews.
Other King City & Landscaping Services
Contact us for listing removal.
Lawn Mower Repair
Solo Motors
187 King Rd,
Richmond Hill, ON
(905) 773-4012
Ken's Lawnmower Repairs Ltd
14616 Peel Regional Rd 50,
Bolton, ON
(905) 857-3818
TOTTENHAM SMALL ENGINE REPAIRS
6274 4th Line,
Tottenham, ON
(416) 553-5627
http://www.tottenhamsmallengines.com/
Garden Centre & Nurseries
Black Forest Garden Centre
15445 Keele St,
King City, ON
(905) 727-4349
http://blackforestgardencentre.com/
Terra Greenhouses Vaughan
11800 Keele St,
Maple, ON
(905) 832-6955
http://www.terragreenhouses.com/
Tarantino Nursery Ltd
2073 King Vaughan Rd,
Maple, ON
(416) 529-7739
http://tarantino-nursery-ltd.business.site/
Arborists
Godon Tree Care
15682 Mt Hope Rd,
Bolton, ON
(519) 878-4761
Green Bird Horticultural Ltd.
206 Hickman St,
Bolton, ON
(647) 882-8500
https:// greenbirdhort.com/
Davey Tree Expert Co. of Canada, Limited
330 Rodinea Rd #2,
Maple, ON
(905) 707-0269
https://www.daveytree.ca/torontonorthwest
Landscaping
MFC Landscape Contracting
15th Sideroad,
Nobleton, ON
(416) 676-6641
http://www.mfclandscaping.com/
Royal Stone Landscaping & Design
3560 Rutherford Rd #34,
Woodbridge, ON
(416) 928-9996
http://www.royalstone.ca/
Magnolia Landscaping and Design
20 Nantucket Dr,
Richmond Hill, ON
(416) 889-7413