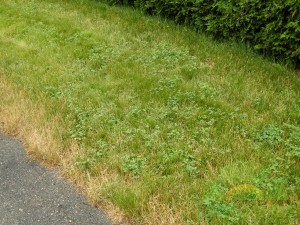 What Is Black Medic?
We received an email the other day asking about the best way to control the weed Black Medic on a home lawn.
Black Medic (Medicago lupulina) is a difficult-to-control weed due to its small leaf size and the waxy cuticle on the leaf that reduces the absorption of typical weed management products.
It normally takes 2-3 applications to start reducing the prevalence of the black medic weed.
In the meanwhile, the most important parts of weed management are fertilizing the lawn to crowd out weeds and thicken the lawn, proper deep watering (as weeds invade weak lawns), and mowing properly and often. (Mowing also helps thicken the lawn. Plus bagging clippings when the weeds are in flower helps as the flowers produce seeds creating new weeds to contend with.)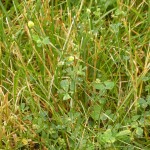 Contact LawnSavers For Help Dealing With Black Medic on Your Lawn
Call Lawnsavers when you are looking for the best lawn service company near you to help you deal with black medic on your lawn. We'll provide you with a free estimate for our lawn care services to help you take care of the weed control issues that could be plaguing your yard. We also have many add-on lawn service features, such as custom over-seeding, which will introduce your lawn to a much hardier variety of seeds. These are bred to withstand higher temperatures, need less water, and resist insects like chinch bug!
Contact us today if you have any lawn maintenance questions or to set up an initial assessment. 1-888-503-5296
Check out what our clients have to say about us:
"I switched to this company years ago. The previous company we used burned our lawn yellow. Lawnsavers has brought the lawn back to life, and the weed control is great! I would highly recommend this company to anyone. Also, they use environmentally-friendly products. Based on the reviews I've read what others have said, I decided to give Lawnsavers a chance. I am glad I did!"
Athena Kirikopoulos
Rating 5/5 ⭐⭐⭐⭐⭐
And read more of our 200+ reviews on Google.