Jump To: When To Look For Sawflies In Your Spruce Trees, How To Deal With A Sawfly Infestation, Contact Us, Other Lawn Care Tips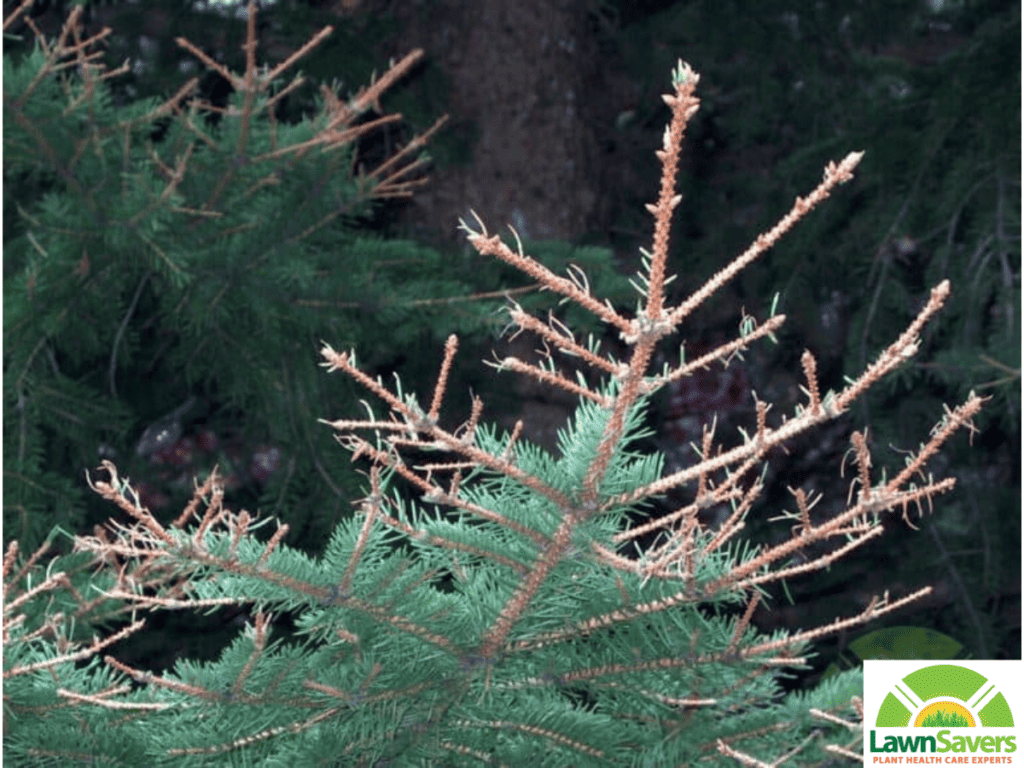 If something is eating the needles on your Spruce, you may have a Sawfly problem. Yellow-headed sawfly can attack spruce trees usually from early  June to early July.
These voracious eaters strip needles from spruce, and those needles will NEVER grow back. In less than three years, they can kill a tree. If your spruce is under attack DO NOT PRUNE the stripped branches. The bud at the tip is still alive, and will produce new needles next Spring which will disguise the damage.
The adult stage of sawfly, Pikonema alaskensis, is a small, non-stinging wasp. It's young, the larvae, are what is eating your spruce needles.
They're hard to detect at first, because they take on the colour of the needles they eat as camouflage. Look for them carefully though, waiting until you see them can result in significant damage to your trees.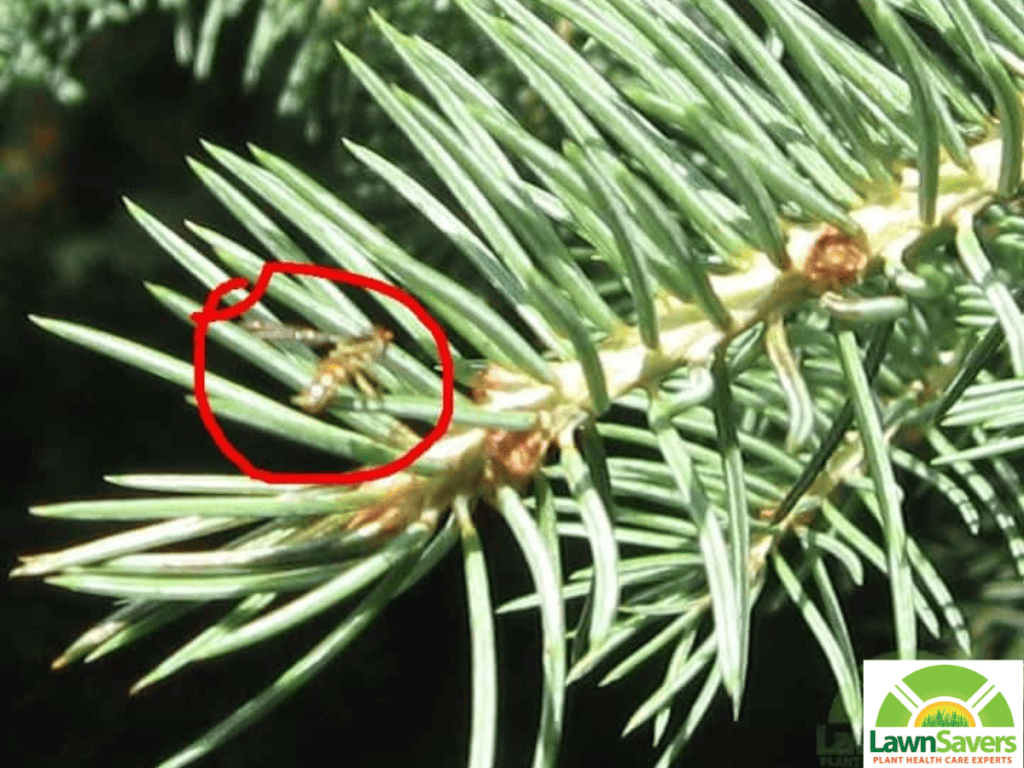 If your spruce is infested with sawflies, WE CAN KILL THEM, starting as low as $99+ tax. Give us a call right away!
When To Look For Sawflies In Your Spruce Trees
Your best defence is to be proactive. Watch for damage or larvae throughout June. If you find only a few larvae, and you only have a few trees, you may be able to take care of them yourself.
Look for the larvae at the tips of the needles. They can be picked off with your fingers if there are only a couple.
How To Deal With A Sawfly Infestation
If you have many trees, but still only a light infestation, a pressure-sprayer loaded with a mix of 5 ml (1 teaspoon) of *plain liquid dish soap in 4 l (1 gallon) of water can be used to blast them off temporarily.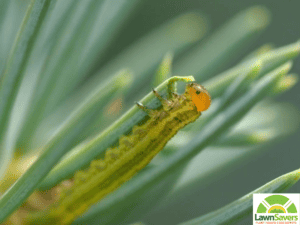 However If you are dealing with a larger infestation then Call LawnSavers to help you manage this destructive pest! 1-888-503-5296
*CAUTION: The dish soap method is NOT advised for "BLUE Spruce" trees a the tree will lose its blue colour.   Insecticidal soap will also cause Blue Spruces to lose their Blue colour.
The sawfly only has one breeding cycle a year, so get them quickly and have peace of mind!  This is a treatment that may have to be done for several years in a row until the infestation in the neighbourhood declines.
Contact The Best Backyard Pest Control Company Near You
If you're looking for help with your lawn care or backyard pest control problems, such as sawflies, mosquitoes, ticks are more, look no further than LawnSavers. We have over 30 years of experience helping people get the lawns they've always dreamed about. Our effective pest control treatments can help your trees and lawn remain lush, green, and healthy. LawnSavers currently serves all of the GTA as far-reaching as Barrie, Ajax and Oakville. Contact us today for your FREE estimate.
Other Lawn Care Tips