That's right, LawnSavers Professional Christmas Lighting and Decorating Specialists are sponsoring the biggest prize in Kids Christmas Colouring Contests ever!*
YOUR KIDS CAN WIN a $3500.00 Christmas Decoration package for your family home by Entering our Christmas Colouring Contest today!!
LawnSavers is giving away a massive prize, so be sure to enter right away!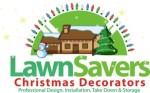 We will come to your home  and Create a festive display for this Christmas including take down in January (weather permitting).
visit http://christmaslightstoronto.com/lawnsavers-coloring-contest/
and download the colouring contest page and to view contest details.
What more can we say- Get in the festive spirit and GET Colouring!
GOOD LUCK!
*largest colouring contest prize that we ever heard of!