Taryn D.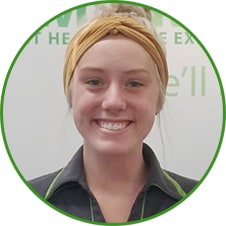 Taryn D.
Plant Health Specialist & Professional Christmas Decorator
Your favorite Podcasts/Books?
Pod Cast "Stuff You Should Know"
Books, anything Entomology or Horticulture
What do you like about working at LawnSavers?
My coworkers!
What are the values that drive you?
Family
Personal Growth
Passion
What do you enjoy doing when you are not working?
Anything outdoors
Spending time with friends and family
Seeing new places